[JDrama] Sumika Sumire 2016 Complete 720p HDTV x264 AAC-DoA
| | |
| --- | --- |
| Date: | 2/18/2017, 10:05:00 AM UTC+0 |
| Seeders: | 1 |
| Leechers: | 4 |
| Completed: | 7 |
| Last scraped: | 2/20/2020, 4:02:25 AM UTC+0 |
Description
Sumika Sumire 2016
スミカスミレ
English Subtitles 1
English Subtitles 2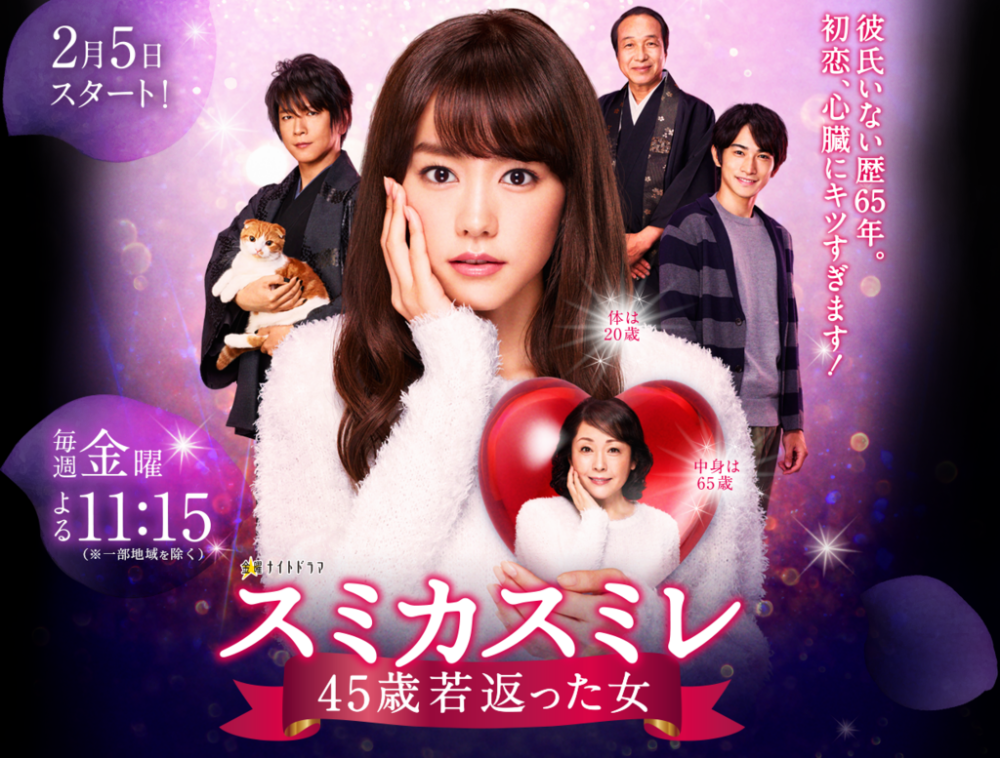 Synopsis:
Kisaragi Sumi is a 20-year-old university student. But do not be surprised that she is a 65-year-old inside. Under pressure to help out with the family business from a young age, she could not have a youth. Even afterwards, she devoted her entire life to taking care of first her grandmother and then her father and mother. Sumi finds herself turning 65 without ever having had a boyfriend. She takes a little pride in having lived with integrity. But after her mother passes away, she has the sudden thought of regaining her youth once more and making a fresh start in life... A miracle happens to her. One day when Sumi wakes up, she has the appearance of a 20-year-old! Despite being bewildered by this unbelievable reality, she introduces herself as Sumire and gets another try at youth. -- Jdrama Weblog
Cast:
Kiritani Mirei
Matsuzaka Keiko
Oikawa Mitsuhiro
Details:
Country: Japan
Type: Drama
Episodes: 8
Aired: Feb 5, 2016 to Mar 25, 2016
Aired On: Friday
Network: TV Asahi
Duration: 60 min.
Comments
No user comments have been posted.