[JDrama] Higanjima ~ Love is over 2016 Complete 720p HDTV x264 AAC-DoA
| | |
| --- | --- |
| Category: | Live Action - Raw |
| Uploaded by: | miax |
| Website Link: | N/A |
| Hash: | 650165FE950CB11F104485568BF5CC32D204DCB3 |
| Size: | 2.3 GiB |
| | |
| --- | --- |
| Date: | 2/18/2017, 0:22:00 AM UTC+0 |
| Seeders: | 1 |
| Leechers: | 1 |
| Completed: | 3 |
| Last scraped: | 1/25/2020, 7:34:58 PM UTC+0 |
Description
Higanjima ~ Love Is Over 2016
彼岸島 ~Love is over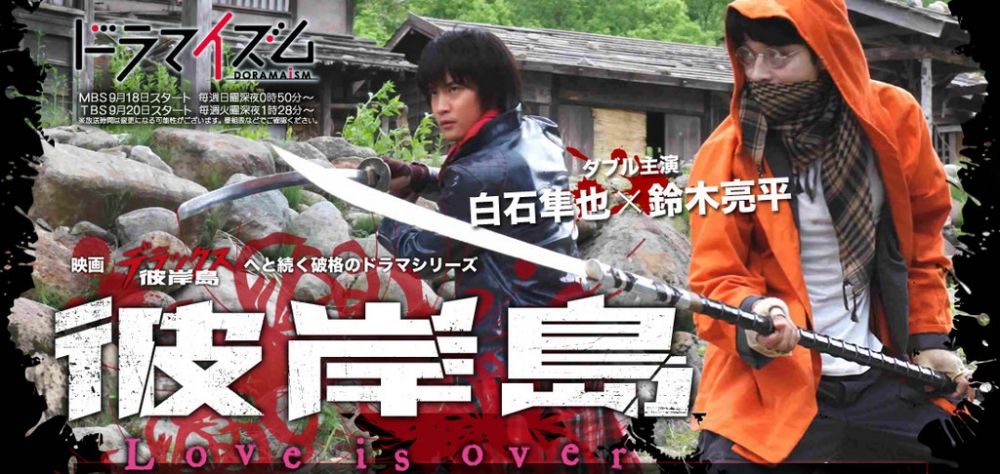 Synopsis:
Higanjima is a remote island in Japan. Bloodthirsty vampires dwell on Higanjima as a result of a virus that infected people. Miyamoto Akira who has come to Higanjima in search of his missing older brother, Atsushi, learns of a vaccine that can neutralize the vampires and boldly gets into their midst. However, Atsushi is infected and has become an underling of the master vampire, Miyabi, who rules the island...
Cast:
Shiraishi Shunya
Suzuki Ryohei
Sato Megumi
Details:
Country: Japan
Type: Horror , Action
Episodes: 4
Aired: Sep 19, 2016 to Oct 10, 2016
Aired On: Monday
Network: MBS
Duration: 23 min.
Comments
No user comments have been posted.