[Gust] Atelier Ryza - Ever Darkness & the Secret Hideout Update v1.03a & v1.04 (PC / Steam)
| | |
| --- | --- |
| Category: | Software - Games |
| Uploaded by: | れんちょん |
| Website Link: | https://store.steampowered.com/app/1121560/Atelier_Ryza_Ever_Darkness__the_Secret_Hideout |
| Hash: | f15d049a2ce5e3ffac336bb3cfda4d29935829ec |
| Size: | 87.2 MiB |
| Torrent language: | English Japanese Chinese |
| Accepted Tags: | Atelier Ryza |
| | |
| --- | --- |
| Date: | 3/4/2020, 1:50:22 PM UTC+0 |
| Seeders: | 9 |
| Leechers: | 1 |
| Completed: | 623 |
| Last scraped: | 10/22/2020, 9:08:41 AM UTC+0 |
Description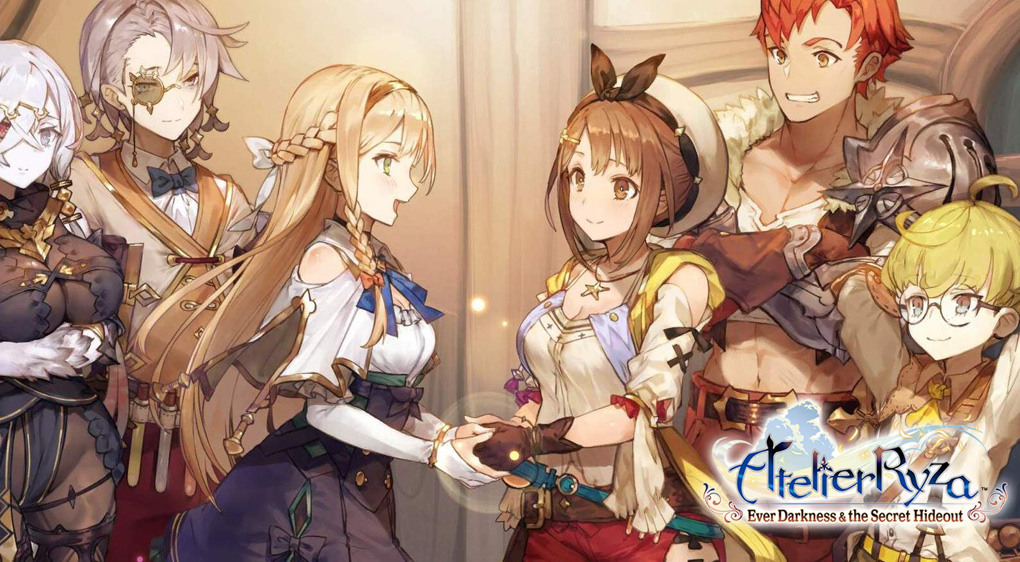 Steam / US Website / Manual
Audio: Japanese
Subtitles: English, Japanese, Traditional Chinese, Simplified Chinese
Game Controller / Keyboard web manual: https://www.koeitecmoamerica.com/manual/ryza/en/2300.html
If you want Japanese instead of English, change "Language=english" to "Language=japanese" in steam_emu.ini.
---
A small update patch which includes both Version 1.03a and Version 1.04 for Atelier Ryza
provided by CODEX
---
Change Log
Version 1.03a - Corrected an error in which, after applying update 1.02, the game would stop after starting the game for some PC environments. | link

Version 1.04 - Corrected issues and made minor adjustments to the additional content Season Event "Ever Summer Queen & the Secret Island". | link
___
Instructions:

Must have the base game version 1.02 installed - Available here https://nyaa.si/view/1205112 (follow the instructions there)

Install update patch version 1.03 installed - Available here https://nyaa.si/view/1213834 (follow the instructions there including the DLC's both text and visual links)

Now you can install this update version 1.03a and version 1.04 patch

Turn off anti-virus or allow an exemption

Run the setup.exe (mute or lower your volume trust me), choose your target folder and any other settings and install when ready, it will do a checksum verification, etc before installing the updates.

If you did not do this already, copy the contents within the CODEX folder to the root of your game folder and overwrite

Once done open Atelier_Ryza_Launcher.exe to input your commands (or see here for the controller / game web manual) and play when ready

DLC's (from version 1.03) you'll receive when you start the game and enter your home and upstairs, etc.
___
If this is your first time open the Atelier_Ryza_Launcher.exe to setup your commands via Settings.
If playing on the keyboard only make sure to Enable Mouse Settings and go to Start Game when all set.


If any issues refer to the Text folder located in the root of Atelier Ryza game folder
Several have had issues with crashes with version 1.02 on Intel and AMD. According to Koei this issue has been resolved or so they claim also try updating your graphic drivers. For example https://nyaa.si/view/1213834#com-3 also see here on this steam page
---
EXTRA:
ReShade MOD
Atelier Ryza Travel Bottle Password Finder https://serity.github.io/ryza/
Gamefaqs
character mod, etc: example: https://i.ibb.co/BwvQwNk/Gyaru-Ryza.jpg
ero character MOD nsfw
YXSzzzz mega MOD nsfw
moderchan@21 nsfw
SILVER VOX MOD: Website | Free+Paid | YouTube nsfw
File Name
Size
44.9 MiB

| | |
| --- | --- |
| Atelier_Ryza.cdx | 21.2 MiB |
| Atelier_Ryza.exe | 21.2 MiB |
| codex64.dll | 130.3 KiB |
| GameOverlayRenderer64.dll | 1.5 MiB |
| steam_api64.cdx | 243.3 KiB |
| steam_api64.dll | 243.3 KiB |
| steam_emu.ini | 3.1 KiB |
| steamclient64.dll | 305.5 KiB |

42.3 MiB

| | |
| --- | --- |
| patchnotes.txt | 536.0 B |
| Setup-1.cdx | 35.0 MiB |
| Setup.exe | 7.3 MiB |

codex.nfo
5.3 KiB
IGG-GAMES.COM.url
196.0 B
PCGAMESTORRENTS.COM.url
202.0 B
README.txt
338.0 B
Comments
1 3/30/2020, 2:39:24 PM UTC+0
れんちょん