[Gust] Atelier Ryza - Ever Darkness & the Secret Hideout Update v1.03 includes DLC (PC / Steam)
| | |
| --- | --- |
| Category: | Software - Games |
| Uploaded by: | れんちょん |
| Website Link: | https://store.steampowered.com/app/1121560/Atelier_Ryza_Ever_Darkness__the_Secret_Hideout |
| Hash: | 76bab29774a5c8f5f77fba38fab8f0f9130c0f88 |
| Size: | 2.4 GiB |
| Torrent language: | English Japanese Chinese |
| Accepted Tags: | Atelier Ryza |
| | |
| --- | --- |
| Date: | 1/20/2020, 10:02:02 PM UTC+0 |
| Seeders: | 7 |
| Leechers: | 1 |
| Completed: | 1081 |
| Last scraped: | 10/22/2020, 0:59:00 AM UTC+0 |
Description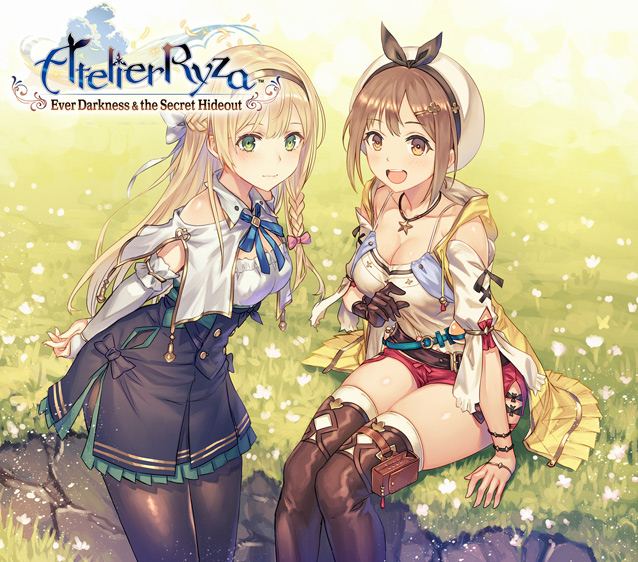 ---
Steam / US Website / Manual
Audio: Japanese
Subtitles: English, Japanese, Traditional Chinese, Simplified Chinese
If you want Japanese instead of English, change "Language=english" to "Language=japanese" in steam_emu.ini.
---
Version 1.03 update patch release for Atelier Ryza
Requires the base game version 1.02 installed - Available here https://nyaa.net/view/1026702
patches, DLC and crack provided by CODEX
---
Instructions:
With this update the game will have increased to 22.3 GB in size

Turn off anti-virus or allow an exemption (must have Atelier Ryza version 1.02 base game already installed)

Run the setup.exe (mute or lower your volume trust me), (need 15.19 GB of free space), choose your target folder and any other settings and install when ready, it will do a checksum verification, etc before installing the updates.

If you did not do this already, copy the contents within the CODEX folder to the root of your game folder and overwrite

Once done open Atelier_Ryza_Launcher.exe to input your commands and play when ready

DLC's you'll receive when you start the game and enter your home and upstairs, etc.
___
If this is your first time open the Atelier_Ryza_Launcher.exe to setup your commands via Settings.
If playing on the keyboard only make sure to Enable Mouse Settings and go to Start Game when all set.


If any issues refer to the Text folder located in the root of Atelier Ryza game folder
---
For visual aid of the 乇乂丅尺卂 丅卄工匚匚 DLC: Story | Map
Added 9 BGM tracks from "Atelier Online: Alchemists of Braceir " that can be used in-game.
BGM can be changed from the diary on the desk in Ryza's room or in Ryza's atelier.
- Fixed some bugs.
- Fixed some display related bugs.
- Support for additional content.
---
EXTRA:
ReShade MOD
ero character MOD nsfw
Atelier Ryza Travel Bottle Password Finder https://serity.github.io/ryza/
Gamefaqs
File Name
Size
44.9 MiB

| | |
| --- | --- |
| Atelier_Ryza.cdx | 21.2 MiB |
| Atelier_Ryza.exe | 21.2 MiB |
| codex64.dll | 130.3 KiB |
| GameOverlayRenderer64.dll | 1.5 MiB |
| steam_api64.cdx | 243.3 KiB |
| steam_api64.dll | 243.3 KiB |
| steam_emu.ini | 3.1 KiB |
| steamclient64.dll | 297.3 KiB |

2.4 GiB

| | |
| --- | --- |
| patchnotes.txt | 283.0 B |
| Setup-1.cdx | 2.4 GiB |
| Setup.exe | 6.2 MiB |

codex.nfo
5.3 KiB
IGG-GAMES.COM.url
196.0 B
PCGAMESTORRENTS.COM.url
202.0 B
README.txt
338.0 B
Comments
1 3/30/2020, 2:40:11 PM UTC+0
れんちょん